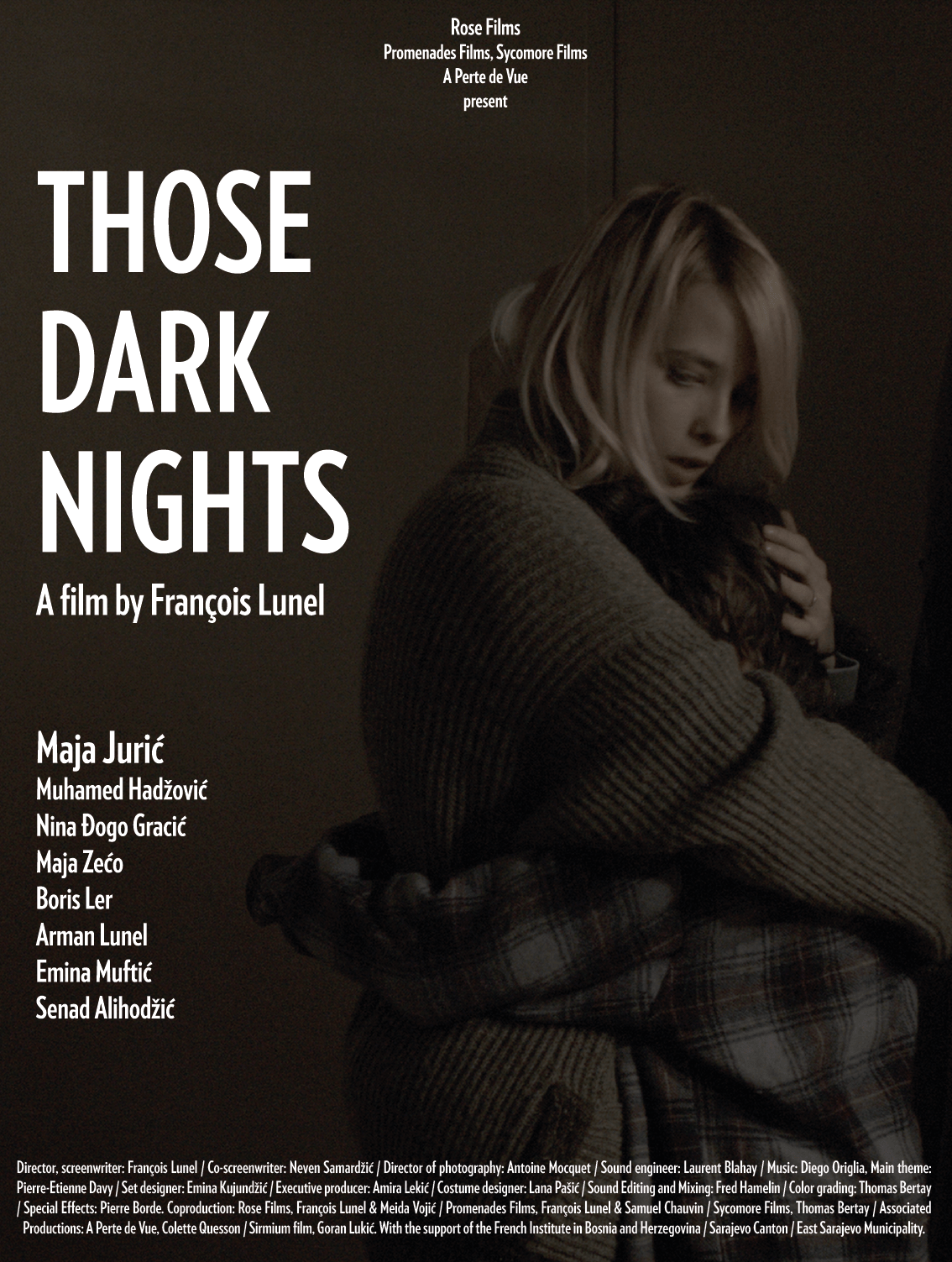 Feature film – 89′ – 2019
Synopsis
Sarajevo, 1993. Haska is 28 years old. She loves Elvir, but more than that, their eight-year-old son Denis, who has taken a central place in her life since the war began. Haska tries to give her daily life a semblance of normality, in a crazy context. Elvir's death at the front, where he is a brigade commander, will shatter this apparent normality. 
Cast
Maja Jurić, Muhamed Hadžović, Nina Đogo Gracić, Maja Zećo
Production
Produced by Rose Productions, Promenades Films, in coproduction with A Perte de Vue & Sycomore Films.
With the support of the French Institute in Bosnia Herzegovina / Sarajevo's District / City of East Sarajevo.
EGYPT / Alexandria Mediterranean Film Festival 2021