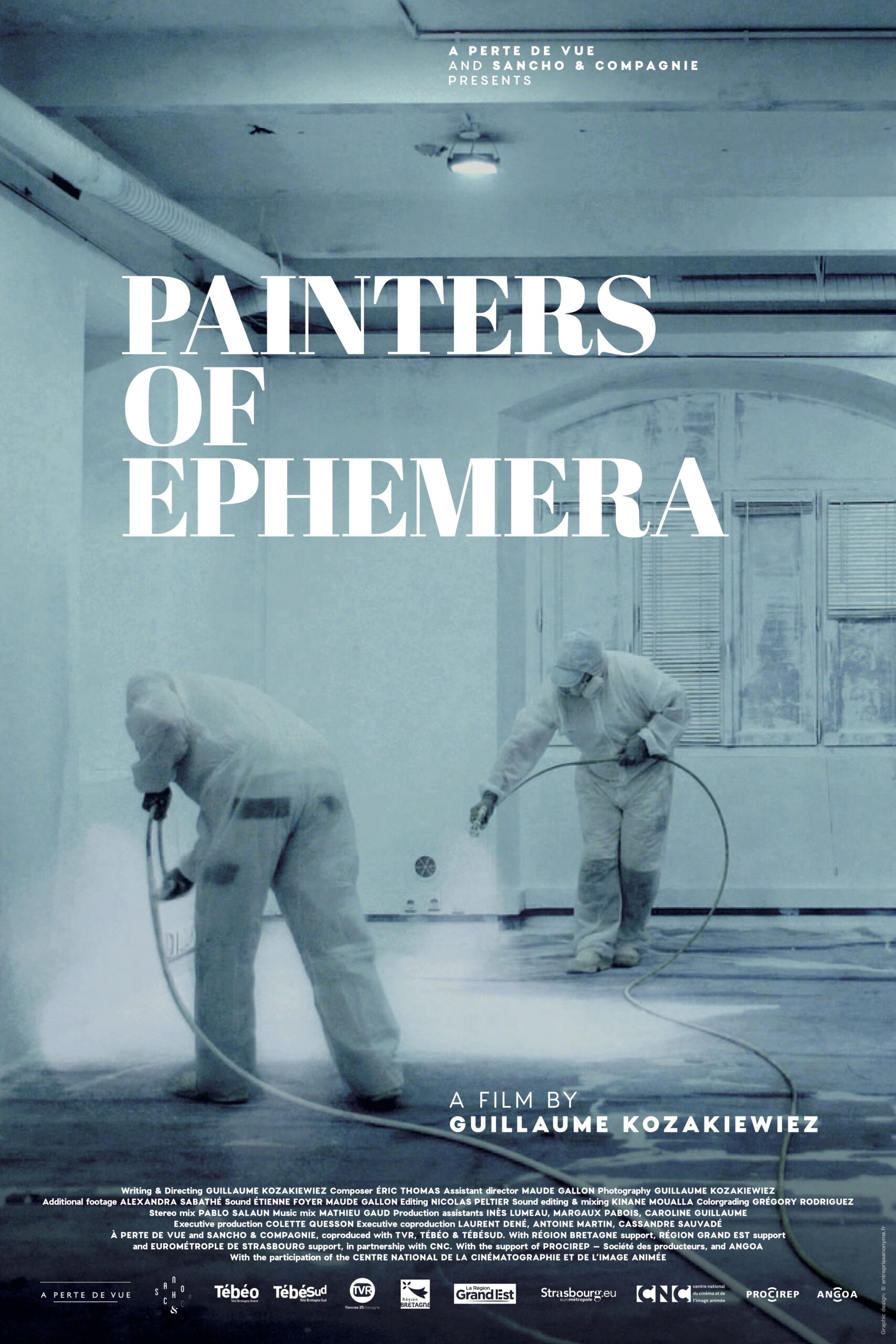 Documentary – 83′ – 2022
Synopsis
Graffiti artists who come from the illegality of a school called "the street", take over an administrative wasteland from the 1960s. They transform it into a labyrinth of forms, installations and paintings that encompass the spectator. An immersive dive into a colourful maze, with artists who are, to say the least, singular.
With 
Zoer, LeMoDuLeDeZeeR, Jean Moderne – RCF1, MGLO, Selah, Shoof, Lek & Sowat, Lokiss, Grems, Sylvain Ristori, Apotre, Bault
Production
Produced by A Perte de Vue, in coproduction with Sancho & Compagnie, et TVR, TébéO, TébéSud. With the support of "l'aide au développement et à la production" of Région Bretagne, with the support of Région Grand Est and d'Eurométropole Strasbourg, with the support of CNC and Procirep-Angoa.