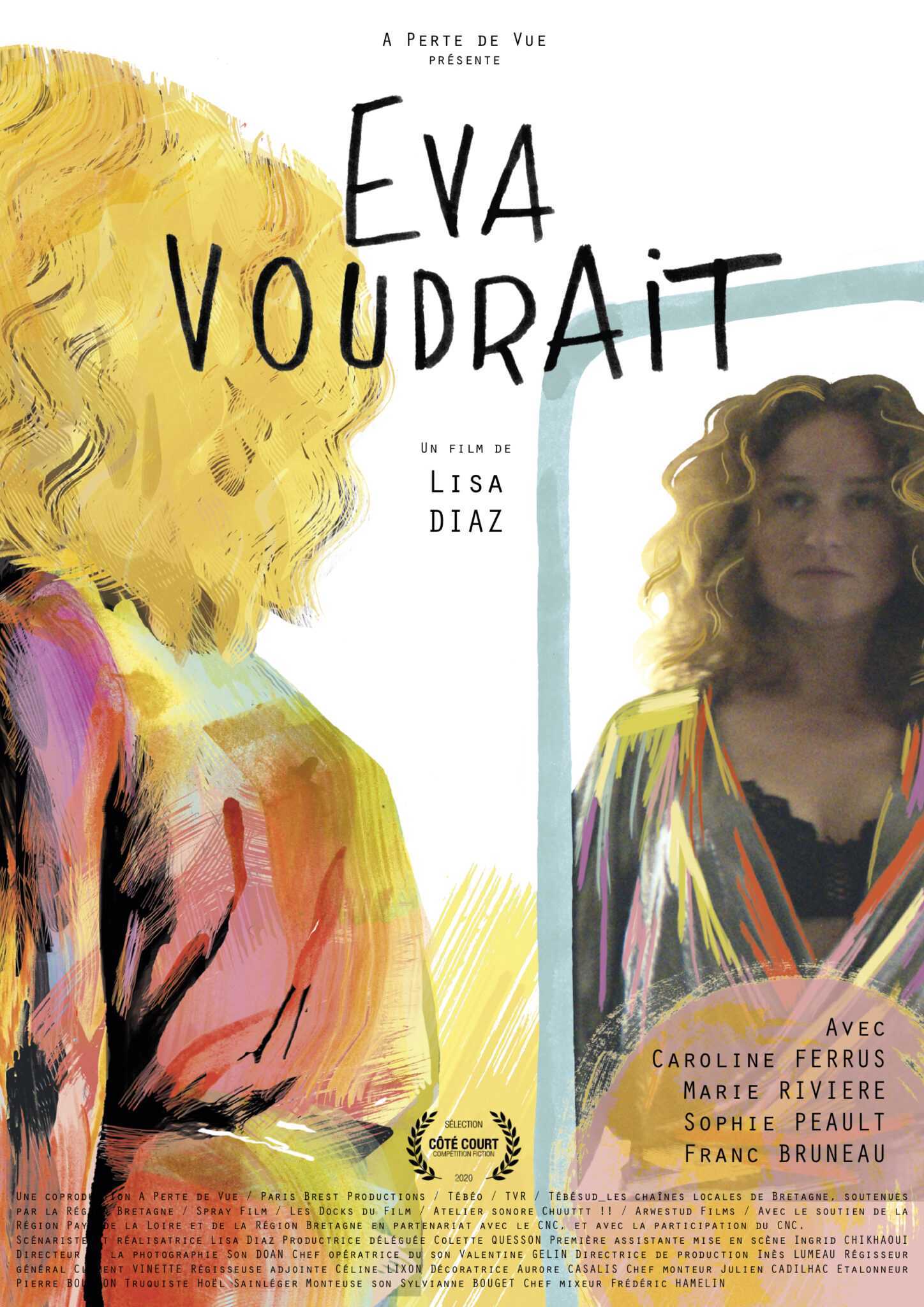 Short fiction film – 55′ – 2020
Synopsis
Eva is a 39-year-old, single and free woman. A gynaecologist has just told her she has very few eggs left. Eva would like to have a child but doesn't really know how to go about it… She sets off on a singular journey.
Cast
Eva / Caroline Ferrus, Sam / Franck Bruneau, Emmanuelle / Marie Rivière, Evelyne / Odette Simonneau, Marinette / Sophie Péault, Anaïg / Lisa Abbadie, Giorgio / Juan Pablo Mino, Christophe / Franck Trillot
Production
Produced by A Perte de Vue, in coproduction with Paris Brest productions, Tébéo, TVR, Tébésud, the local channels of Bretagne, Supported by the Région Bretagne, Spray Film, Les Docks du Film, Atelier sonore Chuuttt!!, Arwestud Films. With the support of the Région Pays de la Loire and Région Bretagne, in partnership with the CNC. With the participation of the CNC.
BELGIUM / Bruxelles Independent Film festival 2021, SPAIN / Barcelona Indie Filmmakers Festival 2020, FRANCE / Festival Côté Court de Pantin 2020, Festival International du Film de Clermont-Ferrand 2021, Festival international du Film d'éducation Evreux 2020, Festival de Douarnenez 2020, Festival Armoricourt 2021, MEXICO / International Film Festival with Gender Perspective México 2021, POLAND / Festival international de Pristina 2021, PORTUGAL / Olhares do Mediterrâneo 2020, Cinalfama International Film Awards 2021