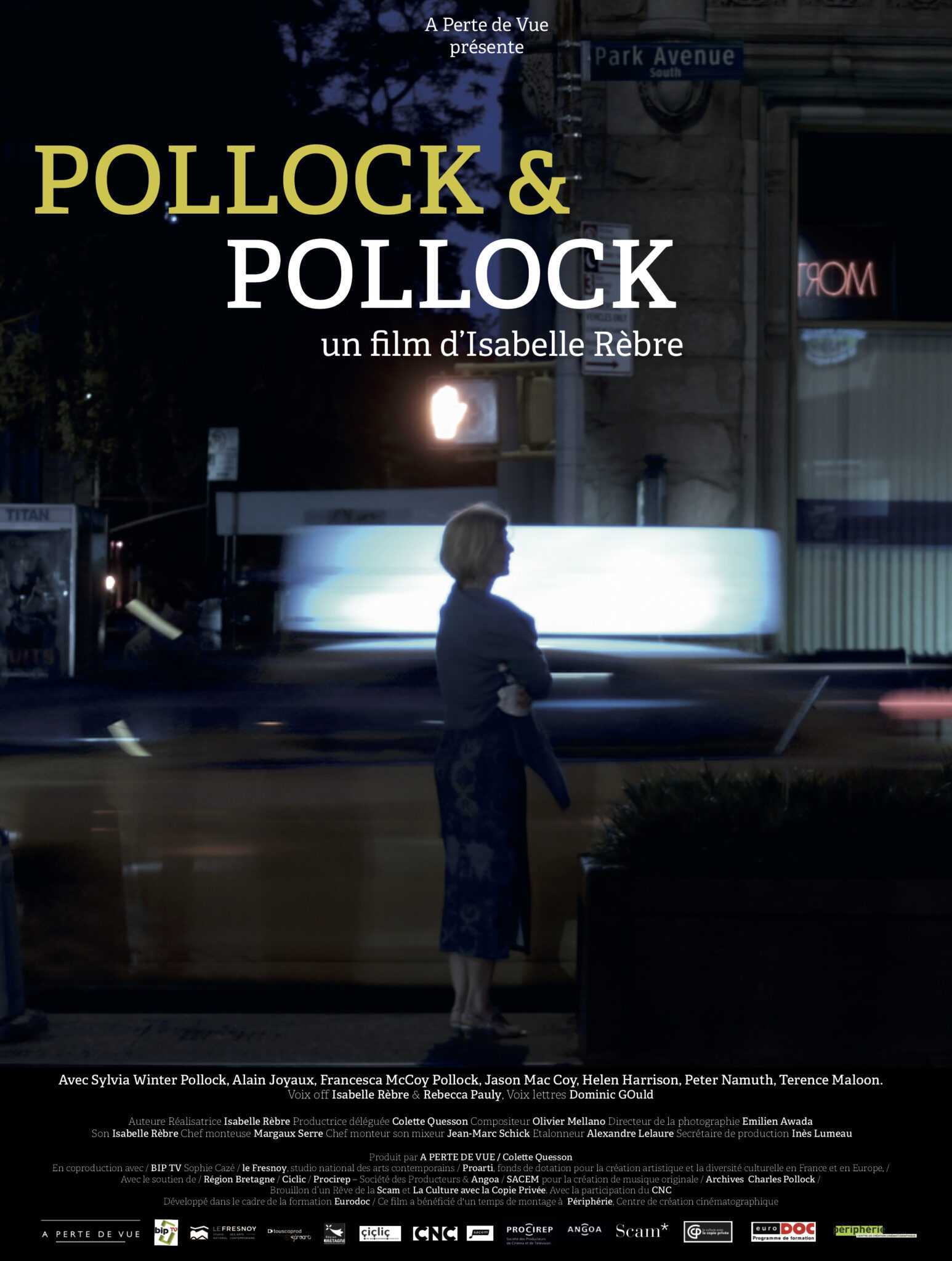 Feature documentary – 82′ – 2020
Synopsis
Jackson and Charles Pollock, two brothers, two painters, are caught up in the twists of twentieth century American history. The electrical center of their trajectory is New York. Their correspondence resonates with it, questions a myth and brings a painter out of the shadows.
With
Sylvia Winter Pollock, Alain Joyaux, Francesca McCoy Pollock, Jason McCoy, Helen Harrison, Peter Namuth †, Terence Maloon
Voix : Isabelle Rèbre, Rebecca Pauly et Dominic Gould.
Production 
Produced by A Perte de Vue, in coproduction with BIP TV, Proarti and Le Fresnoy, Studio national des arts contemporains. With the support to the development and production of the Région Bretagne, and Ciclic and also SACEM. With the participation of the CNC. With the support of the PROCIREP, Société des producteurs and Angoa. With the support of Cinéastes en résidence à Périphérie and the Charles Pollock Archives. With the support of Brouillon d'un rêve de la SCAM. Developed in the framework of EURODOC.
ARGENTINA / Arte Non Stop Festival / Buenos Aires Festival Internacional de Cine y Arte / BULGARIA Master of Art Film festival Sofia 2021 / ESPAGNE / Es Baluard Museum 2021 / FRANCE / Les Remarqués FIPADOC Biarritz 2021, Les Rencontres du Film d'Art Saint Gaudens 2021, FILAF Perpignan 2021, Festival Traces de Vie Clermont-Ferrand 2021 /